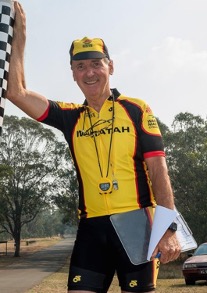 The abbreviated life of Denis Sullivan (in own words)
Married to Gail for 48 years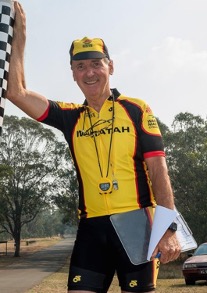 Denis as Race Manager
Where were you born? Crown Street Womens' Hospital, Sydney.
Which high school did you attend? North Sydney Technical High School.
What was your favourite music or band at high school? Rock and Roll.
Where did you study? Sydney University – Civil Engineering.UTS MBA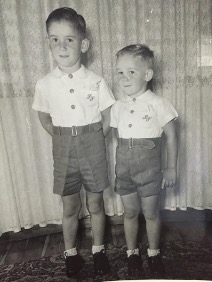 Denis with his younger brother
What was your first job? School Xmas break at AG Campbells, Willoughby North.
First real job – DMR Assistant Works Engineer Hay Works Office.
Do you have any siblings? How many, are they older/younger and gender? One brother 18 months younger.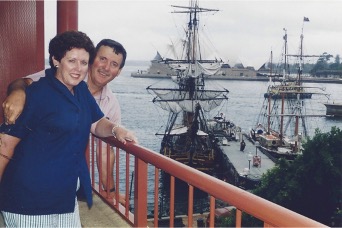 Are you married if so to whom and how long have you been married? Married to Gail for 48 years.
How did you and your wife/partner first meet? In Hay, NSW where Gail grew up, and where I'd been transferred with the DMR.
What is your most memorable travel experience? Visiting Yosemite National Park.
What's the funniest thing that's ever happened to you? Being introduced to a person I didn't know, through a mutual friend, who it turned out had been a classmate 67 years ago in Upper Kindergarten at Epping Primary School.
What is your happiest memory? Our honeymoon.
Who is your biggest fan? My wife.
What do you like to do in your spare time? Cycling, travel, reading.
What is the greatest lesson you have learned in life? Don't give up.
Or as has been said by others – As you amble on through life brother, whatever be your goal, keep your eye upon the donut and not upon the hole!
When did you become a member of The Waratahs? 2008
How long have you been on the committee and what roles did you hold? Mustn't be too far off 10 years as Race Manager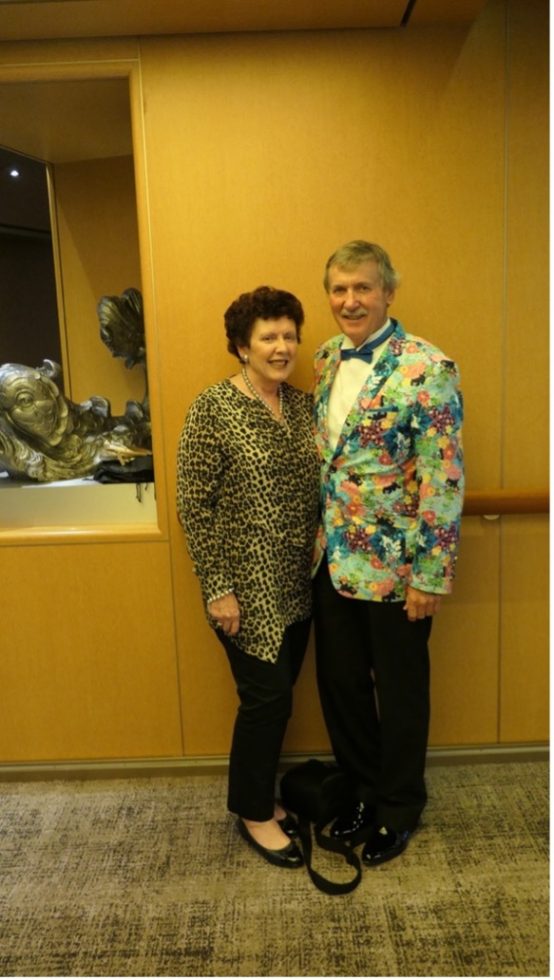 What accomplishment are you most proud of? Graduating as a Civil Engineer.
How do you think people will remember you? Kindly, I hope