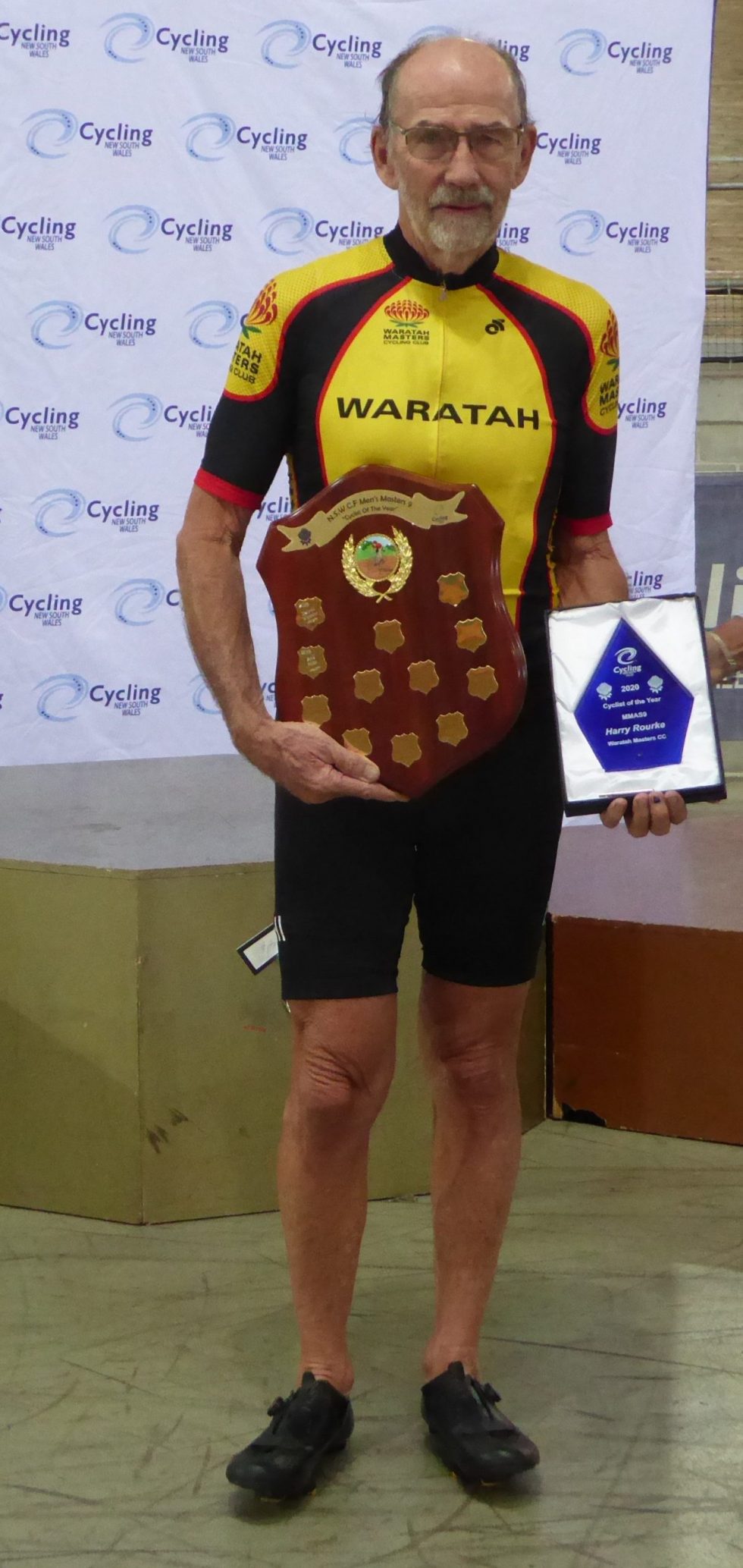 NSW MMAS9 CYCLIST OF THE YEAR 2020
The awards for the Masters categories of the 2020 NSW Cyclist of the Year were presented at the recent NSW Masters Track Championships.  Harry Rourke was very surprised and honoured to receive the award for MMAS9 category, while representing the Waratahs.  The award is determined by accruing points for results in state, national and world championships in road and track events. 
Harry showed consistent performances over these events.  The results that allowed him to win this award were:
NSW Masters Track (racing against MMAS8 competitors or % Aust records)
Sprint – 2nd
Scratch Race – 2nd
Australian Masters Track
Keirin – 1st
Individual Pursuit – 1st
Points Race – 3rd
Sprint – 3rd
Individual Time Trial – 4th
NSW Masters Road
Road Race – 2nd
Criterium – 2nd
Time Trial – 6th
Australian Masters Road
Criterium – 2nd
Road Race – 3rd
Time Trial – 4th
Harry said "Thank you once again for the support and encouragement the Waratahs provide for members to participate in these Championships."
Congratulations Harry!