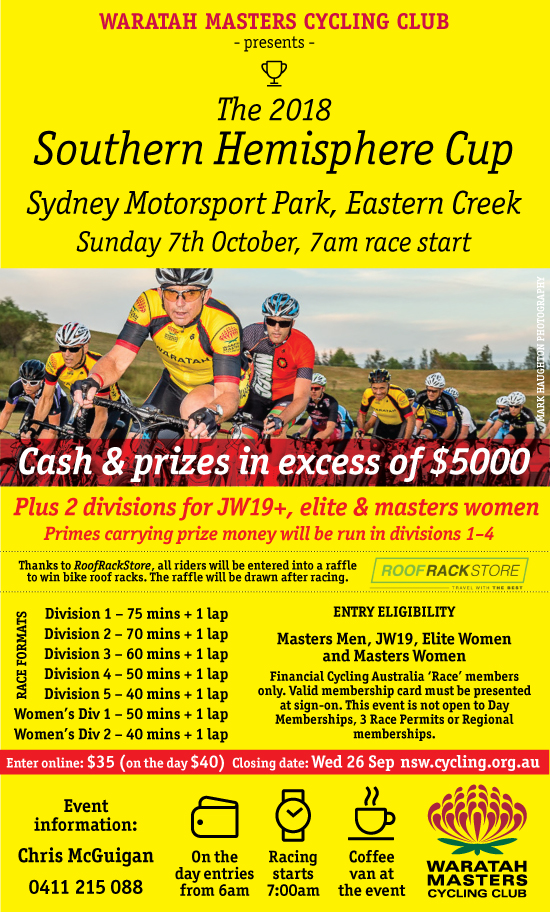 SOUTHERN HEMISPHERE CUP – SUNDAY 7TH OCTOBER. ENTRIES CLOSE WEDNESDAY
The Southern Hemisphere Cup will be held at Eastern Creek Raceway (SMSP) on Sunday 7 October. This is one of our premier events with over $5,000 in prize money. This year we are running five men's masters divisions plus two women's divisions open to junior women 19+, elite and masters women.
In addition to the cash prizes all riders will participate in a raffle to win a set of bike roof racks, compliments of the RoofRackStore.
Entry costs $35 and needs to be made via Cycling NSW event entry.
Entries close Wednesday 26 September, so don't delay in placing your entry for this major race.
Hope you can join us.