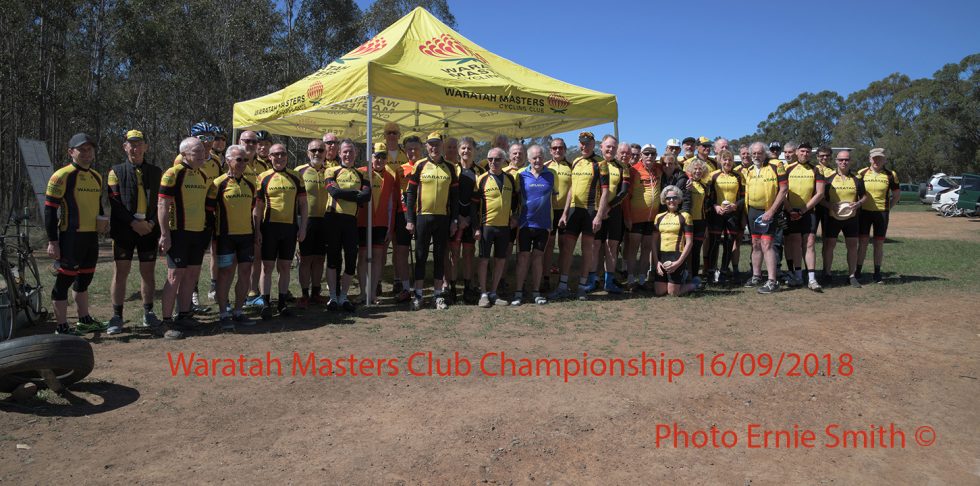 Club Road Championships – Results
The Club's Road Championships were held at Lansdowne on Sunday 16 September. Some 75 Waratahs raced across 11 grades, including three members over 80 competing in the M11's. The weather was beautiful as was Dave's coffee which he so generously provided free of charge.
Racing was fast and furious in most grades with a mixture of breakaways and bunch sprints hitting the line to take out the honors. Congratulations to all place getters and to all members who came out to compete in this enjoyable day. As usual all medals will be awarded at our annual dinner in December.
Race results are as follows:
WARATAH CLUB ROAD CHAMPIONSHIPS – 16 September 2018
MAS 2
1 Michael Marinello
MAS 3
1 Tom Clayton
2 Ben McMahon
3 Raymond Pang
MAS 4
1 Chris Chow
2 Brett McMurtrie
3 Chris Mercurio
MAS 5
1 Michael Troup
2 Steve Higgins
3 Jeffrey Clarkeburn
MAS 6
1 Rodney Barnes
2 Mark Skribins
3 Marcus Judge
MAS 7
1 Gil Candido
2 Paul McKay
3 Chris Fowler
MAS 8
1 Ian Jackson
2 Edward Younger
3 Jack Moir
MAS 9
1 Harry Rourke
2 Franz Pichler
3 Barry Lywood
MAS 10
1 Phil Owen
2 Reub Hayes
3 Peter Jones
MAS 11
1 Max Beardwood
2 Luigi Lollato
3 Alec Lazich
LADIES
1 Gabby Howard
2 Ann Eckert
3 Annie Simmons