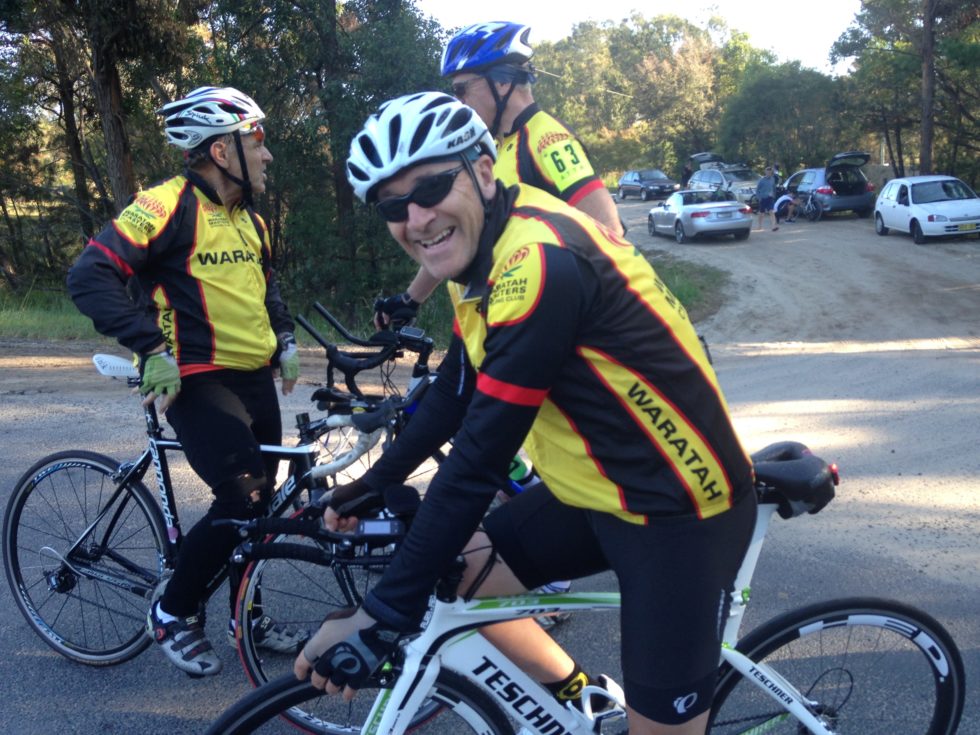 Club TT Results 2017 The Club TT Championships were held at Calga last Sunday and 35 Waratahs joined us in the race of truth. The track was fast, the conditions were good and it was great to see a strong turnout.
The full ATTA results of all competitors: see ATTA website.
Congratulations to all medal winners and in particular congratulations to the fastest Waratah Chris Fowler, the fastest female Gerrie Blomfield-Brown and the overall Club Champion on an age-adjusted basis Denis Fahey.
| M3 | M4 | M5 | M6 |
| --- | --- | --- | --- |
| 1. Chris Mercurio | 1. Darren Alchan | 1. David Ledger | 1. George Flory |
| 2. Duncan Mort | 2. Quinten Smyth | 2. James Tan | 2. Steve Cassidy |
| 3. Darren Chan | 3. Brett McMurtrie | 3. David Pearson | 3. Mark Skribins |
| M7 | M8 | M9 | M10 |
| --- | --- | --- | --- |
| 1. Chris Fowler | 1. Jeremy Lowes | 1. Barry Lywood | 1. Peter Jones |
| 2. Paul McKay | 2. Ian Williams | 2. Denis Fahey | 2. Phil Owen |
| 3. Steve Adams | 3. Harry Rourke | 3. Ludwik Dabrowski | 3. Max Beardwood |
F5: Gerrie Bloomfield-Brown
Club Champions (Age Adjusted Times)
Denis Fahey
Gerri Bloomfield-Brown
Chris Fowler