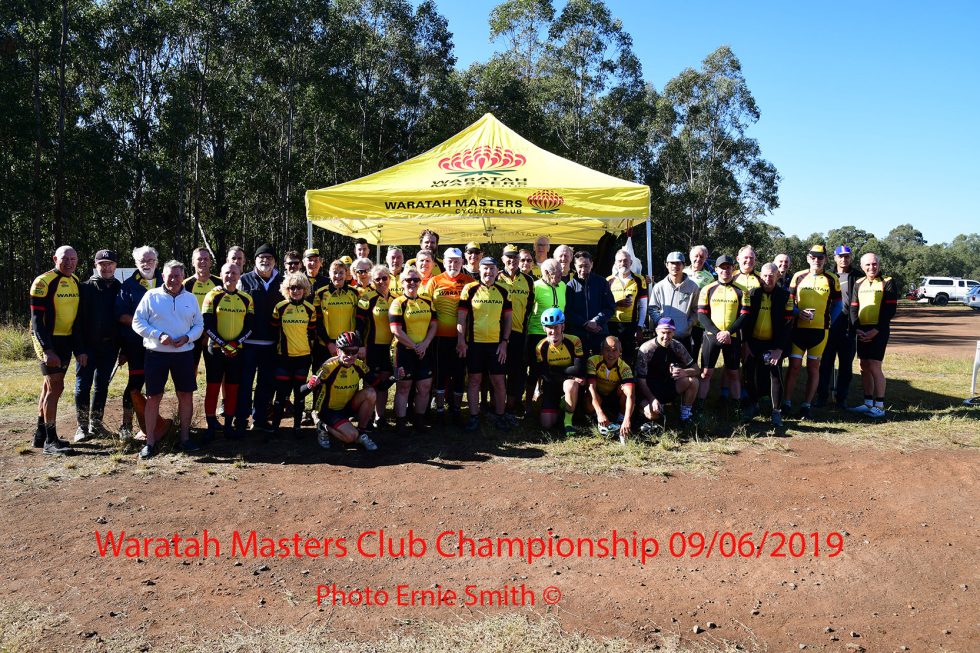 CLUB ROAD CHAMPIONSHIPS – RESULTS
The Waratah Club Road Championships were held on Sunday at Lansdowne. We had 66 Waratahs competing across all grades, including our world famous M11's who are all over 80. The track started out very foggy but eventually cleared to a warm sunny day.
Congratulations to all place getters and well done to all who came out to compete.
A big thanks to smiling Dave who again generously provided free coffee on the day. A great guy with great coffee!
Results below.
WARATAH CLUB ROAD CHAMPIONSHIPS – 9 June 2019
MAS 1
Zheng Zhao
MAS 2
Michael Marinello
Gavin Davie
MAS 3
1. Daniel Bernard
2. Simon Codd
3. Simon Moore
MAS 4
1. James Downey
2. Rick Loft
3. Chris Chow
MAS 5
1. Brian Nielsen
2. Brett McMurtrie
3. Michael Troup
MAS 6
1. Sean Vale
2. Mark Skribins
3. Thomas Richardson
MAS 7
1. John Broughton
2. Ian Greenwood
3. Jack Yuen
MAS 8
1. Paul McKay
2. Edward Younger
3. Ian Jackson
MAS 9
1. Harry Rourke
2. Bob Clarke
3. Franz Pichler
MAS 10
1. Brian Wood
2. Nigel Sheridan
3. Phil Owen
MAS 11
1. Bob Willis
2. Max Beardwood
3. Luigi Lollato
LADIES UNDER 45
Nikkola Brian
LADIES OVER 45
1. Gabby Howard
2. Michelle Scott
3. Ann Eckert