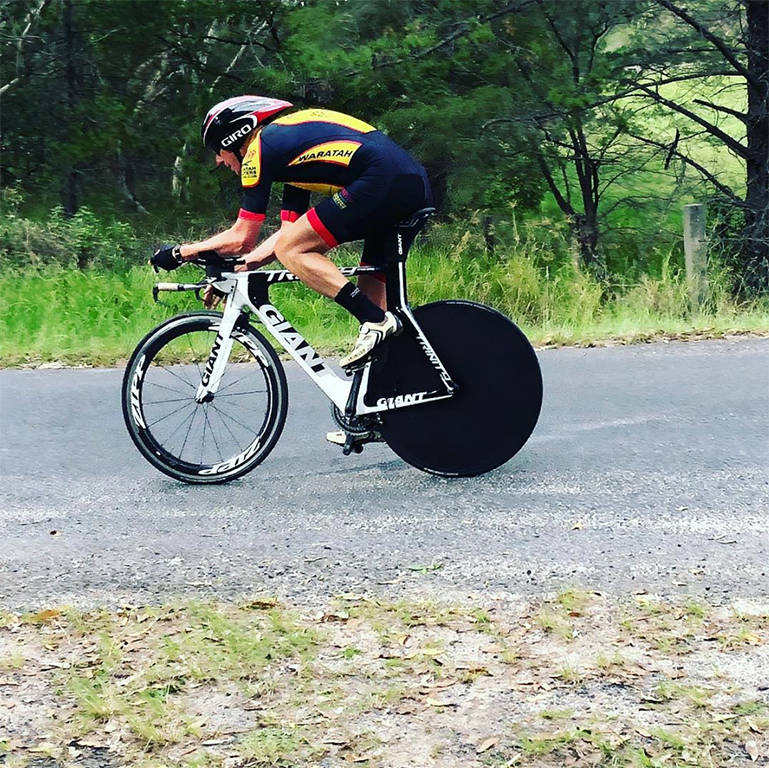 The race of truth – Calga TT Sunday 3rd June (delayed report)
A handful of Waratahs took a punt on the weather and fronted a cold and damp Calga course. A tough day made worse by the non-appearance of the coffee van.
While the short course was won by Damon Malek (Penrith CC) with a blistering 35:11 (42.6kmh average), Michael Troup was the fastest Waratah on the day with 38:20 for 5th place overall. Your correspondent recorded a man-flu induced 39:08 for 7th place. Jeremy Lowes was disappointed in his solid effort of 40:31 and Geraldine Blomfield-Brown showed her strength with 40:56. One more Calga TT remains before the NSW Club TT champs in Nowra on 21 July.
Full results Calga TT results