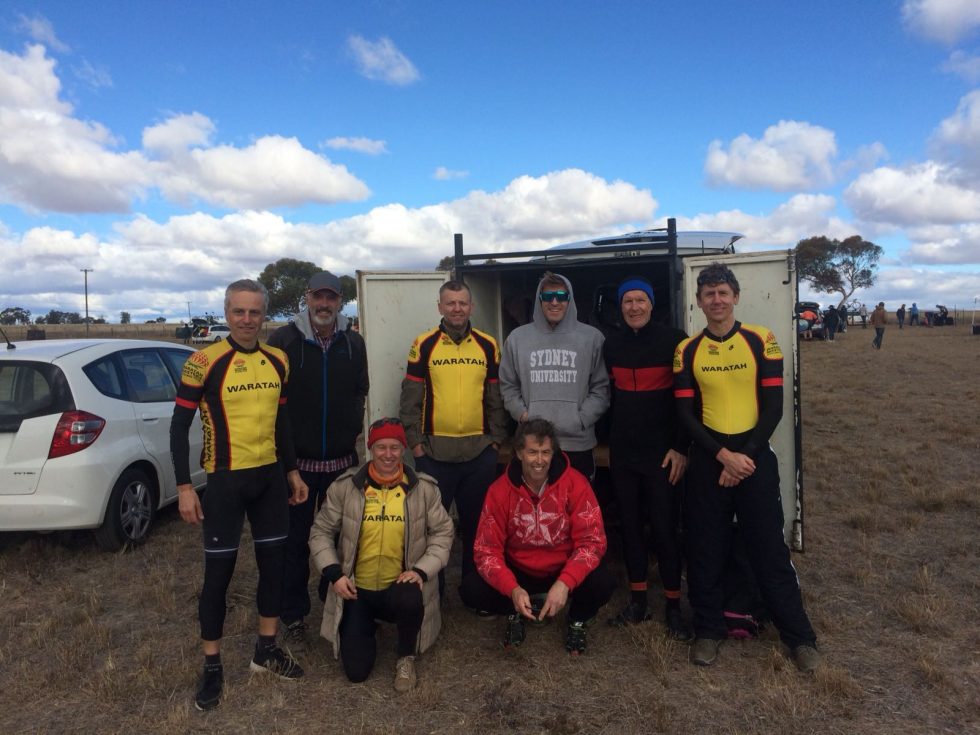 Postcard from a Weekend Away
When a colleague found out what I was up to this coming weekend, her comment was "you are going to freeze".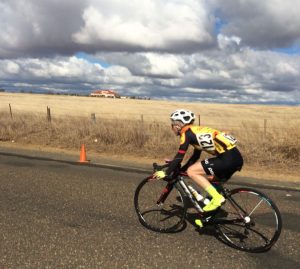 Well, maybe if you only looked at the data such as predicted low temperature and high winds for the Tamworth region.  However, this is cycling, this is racing more precisely, you do not choose the conditions, you simply prepare for them, and I like to mention the Swiss approach whilst at it: "there is no such thing as bad weather, but there is bad equipment".  And you surely needed to be ready with two days of 100 plus kms of racing in a row: a Handicap race in honour of a young rider tragically killed and a Scratch race.
I knew the flame and warmth would come from being together with like minded Waratah club members, my companions, who had organised themselves to be there and to give it their best in a true spirit of camaraderie.
I have gone away on a few racing weekends, but I must admit this was a highlight for my club mates' high spirit did not falter.  Oftentimes, the little things make a difference and this time they certainly did.  Not only were the men prepared with the logistics (well-equipped bus from Sydney to the Tamworth region, stops, food, swapping of drivers, equipment of all sorts…) but they also looked after themselves and each other including me very well.
In fact, from my perspective I owe it to them that I was able to remain somewhat fresh into the next day of racing, after challenging logistics driving on my own from the big city. (Audio books helped and are part of the preparation by the way!).  My companions were subtle and kind with their advice in true gentlemanly fashion.
I loved the conversations we had, sitting at a big table together around dinner organised by the Gunnedah cycling club, watching France beat Australia in football (though OZ played very well!!), the chat app to locate the fruit loaf for improvised brekky (Marcus,  you are an all-around champ, not only can you steer your bike with an exploded tyre and rim to safety into the bush from mid pack, but you can also podium the next day !!!), the changing of my brake hood by Colin who mentioned "I do that kind of stuff before a race all the time".  Trevor, I loved that you also thanked Simon who offered to drive my car up from Gunnedah to Tamworth.  I loved listening to the local radio advertising for chain saws and cogs as opposed to mortgage rates in Sydney…yes all these little things made a difference.
In the big picture, I also loved seeing my female racing mates again. They are tough, they came from everywhere, some with their families and children. They race hard, they contribute what they can in those tough winds and they still take the time to chat and smile afterwards. I loved that the locals enjoyed having us.  I loved visiting their region and waving at the cattle.  When I was doing a stretch of the race on my own on Sunday, nothing mattered more than soaking in the dramatic surroundings.  I wish you plenty of rain soon! I loved the fact that drivers were careful around us and feeling supported by Cycling NSW and the local police.  Your presence and visibility made it possible for us to stay safe.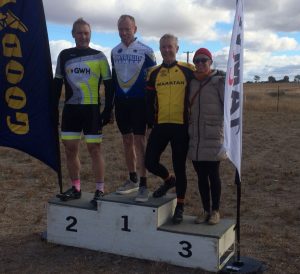 Regional racing is incredibly rewarding and I really encourage you to come along.  It is well worth the effort!!
Now and most importantly, I would like to than my fellow riders for being who they are, namely Ian, Steve, Steven, Trevor, Colin, Leslie with a huge thank you to Marcus, our leader, and of course our Waratah Masters Cycling Club, including "El Presidente" Ian Jackson and Committee Members for making a memorable weekend possible.
Thank you for your support always.
Gerrie Blomfield-Brown