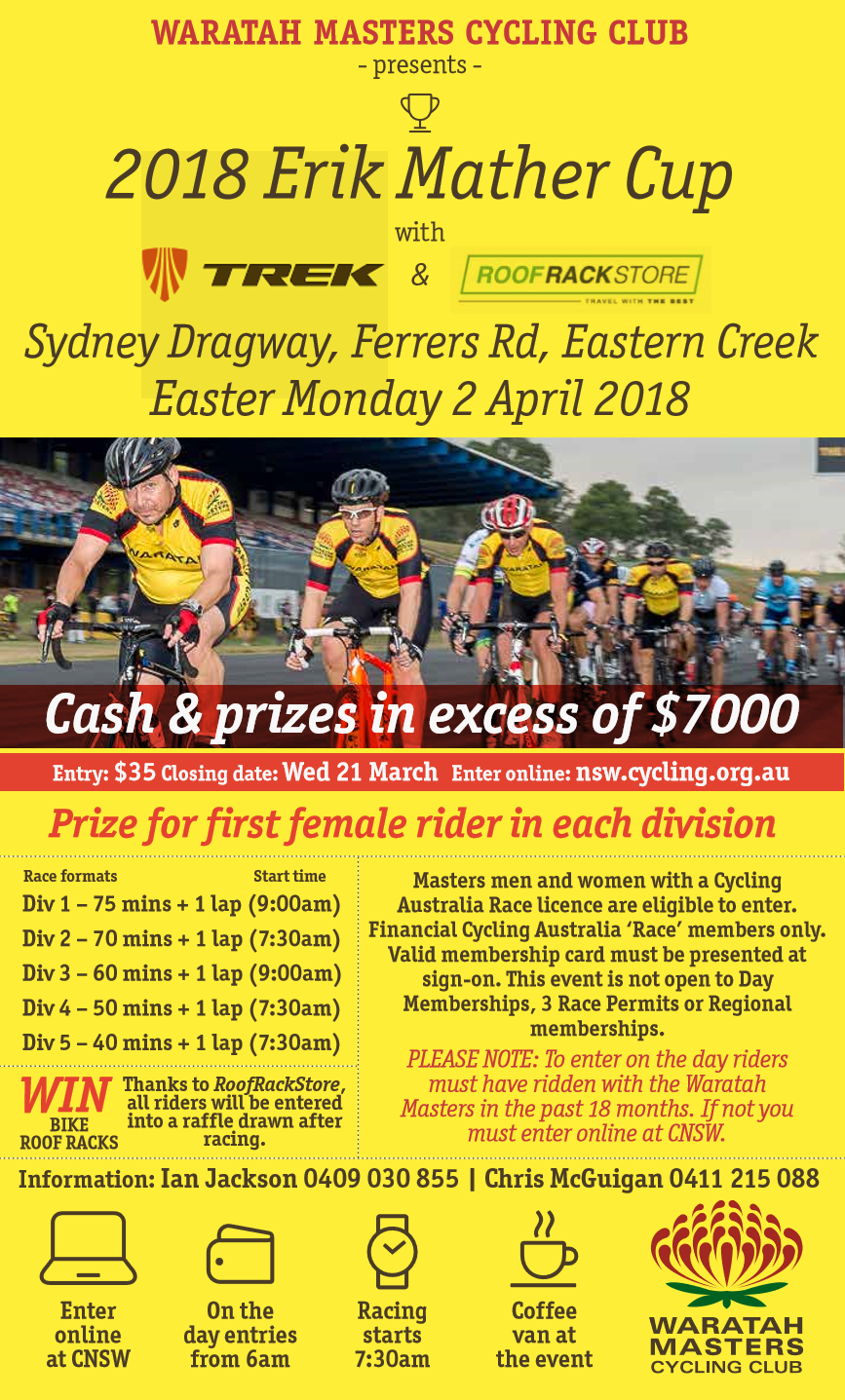 ERIK MATHER CUP – ENTRIES CLOSE SOON
Entries for the Erik Mather Cup close soon on Monday 21 March. So if you'd like to ride in this premier event enter now via the CNSW event entry tab.
The event will be held on Easter Monday 2 April at on the full Dragway circuit at Eastern Creek. Racing will be across five divisions with over $7000 in prizes, mainly in cash. Racing is across five divisions with prizes for the first female in each grade. Full prize details can be seen here Prize Pool 2018
Round off your Easter break by joining us in this great event.