NSW Time Trial and Road Championships in Gunning 13-14th November 2021
Day 1 round up of the NSW Time Trial and Road Championships in Gunning
Conditions for the championships were less than ideal with down pouring of rain, winds and temperature hitting single digits. But this did not stop a strong and dedicated team of Waratahs to brave the conditions and go out give it all they had.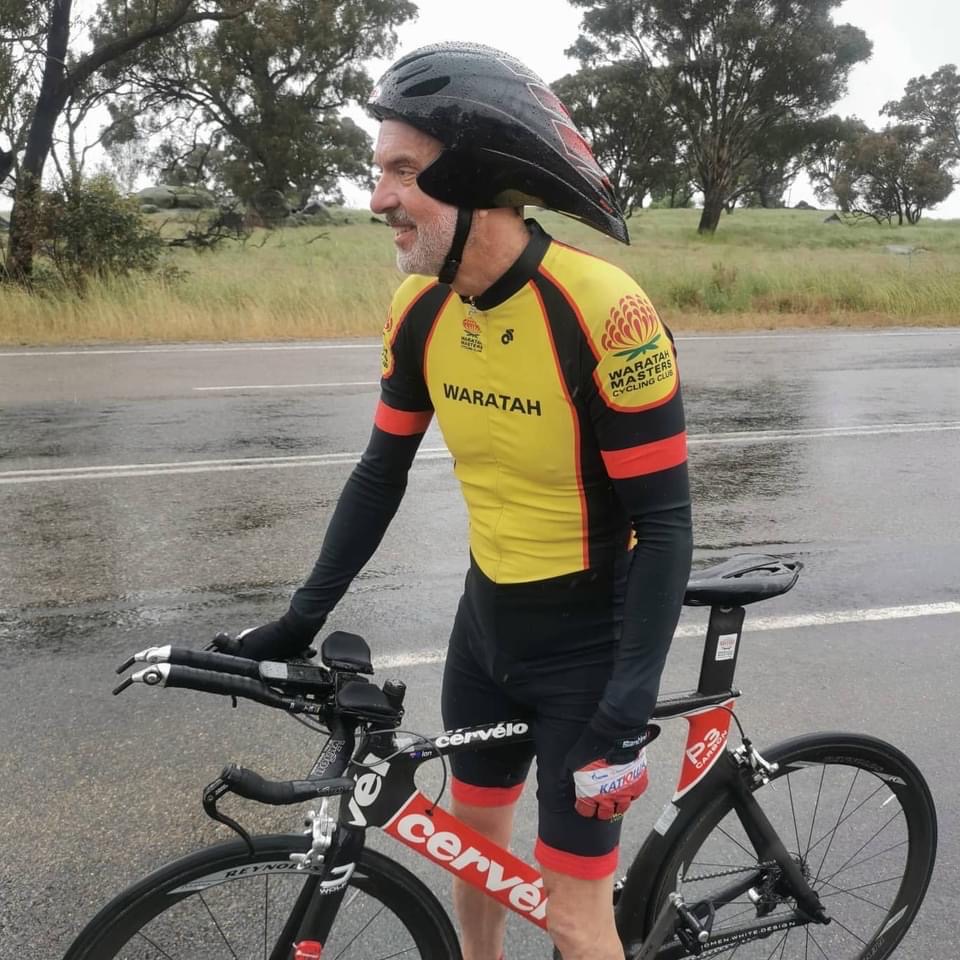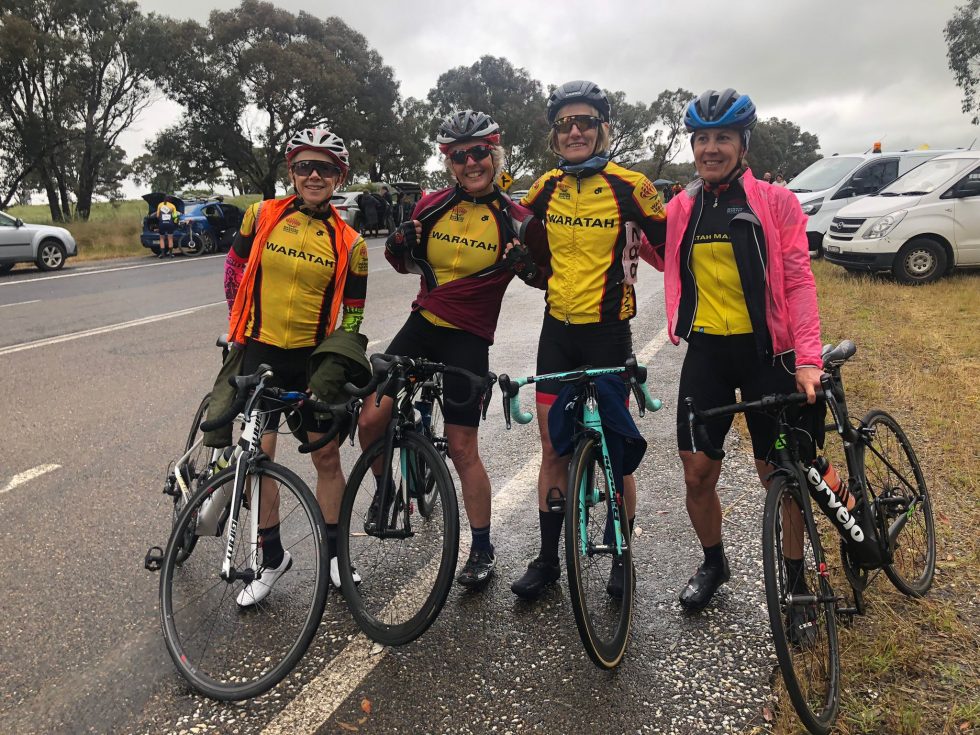 The competition kicked off in the morning with the time trials and a flying start in the MMA9 category with Ian Williams our first bronze medal. Ian Thomas happy with his 6th place in the strong MMA7 category. Matthew Tucker and Keith Nicole placed a very handy 13th and 16th place respectively in a very strong MMA5 field. Steven Newman took out 6th place in the MMA4
Saturday afternoon brought on the road races. All hope for improved conditions were slightly raised. At the start of the WMA6+ race spirits were high, easy pedalling during the first 7km neutral zone part of the race. Weather looked promising. However as the race started the weather turned and halfway into the race the heavens opened up. Visibility poor and winds picking up. Our four Waratah Masters girls kept their heads down, going with the surges and kept with the lead pack of 8 riders. Just before the turn at lap one the lead group split with Gabrielle Howard and Robbie Brown going with the pack, Maria Mash close behind and Jackie Bezuidenhout chasing at the back. A fantastic result for the 67km race with Gabrielle Howard taking the honours and the NSW WMAS7 state title and Maria Nash nabbing silver in the same category. Incredibly Robbie Brown got the bronze at her first State title race with Jackie Bezuidenhout taking fourth.
Day 2 round up of the NSW Time Trial and Road Championships
The Elite mens race was the start of todays program. A gruelling 141km race in very windy conditions taking a few casualties along the way. However James Nash pushed through to the end and took 8th place in a very elite field.
MMA5 race was 94km and sterling efforts from Michael Troup coming in 10th place and Keith Nicolle taking 29th place. Matthew Tucker and Steven Higgins did not start
Jack Yuen finish 9th in the MMA7, 67km race, with Chris Cairns 13th and Marcus Judge finishing it off for the team in 14th place. Ian Thomas and Ian Greenwood did not start.
Leaving the best for last Edward Younger became the NSW road champion in the MMA 9+ Category,
Final results Men
NSW State Champion Edward Younger, MMA9+ road
Bronze Ian Williams MMA9 TT
Final results Women
NSW State Champion Gabrielle Howard MMA7 road
Silver Maria Nash MMA7
Bronze Robbie Brown MMA6 road