LACC/BSCC Friday Night Track Racing
LACC in conjunction with BSCC – Alternate Friday nights, Lidcombe Oval and Dunc Gray Velodrome. With the rain venue on the Lidcombe nights being at DGV (the call will be made by 3pm and posted on both the LACC and BSCC Facebook pages)
Sign on from 6pm, Junior racing starts at 6:30. Senior Warm up 7pm, first race 7:15 Open Grades: $12, juniors $6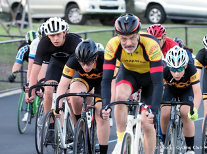 The format will be at both venues:
Warm-up Scratch Race, a Sprint Event, an Endurance event, and finished with a Wheel Race (with Cash on the line)
Dates:
November 6th – Lidcombe
November 13th – DGV
November 20th – Lidcombe
November 27th – DGV
December 4th – Lidcombe
December 11th – DGV
December 18th – Lidcombe
Sign on with Buncheur or exact money on the night…

The Lidcombe events will include a 3-Lap Wheel Race for the prestigious Hartford Timbers Trophy. Qualifying will be in November / December (first 5 places in the wheel race). The Trophy race will be held December 18th, 2020.
Racing will continue January to March 2021