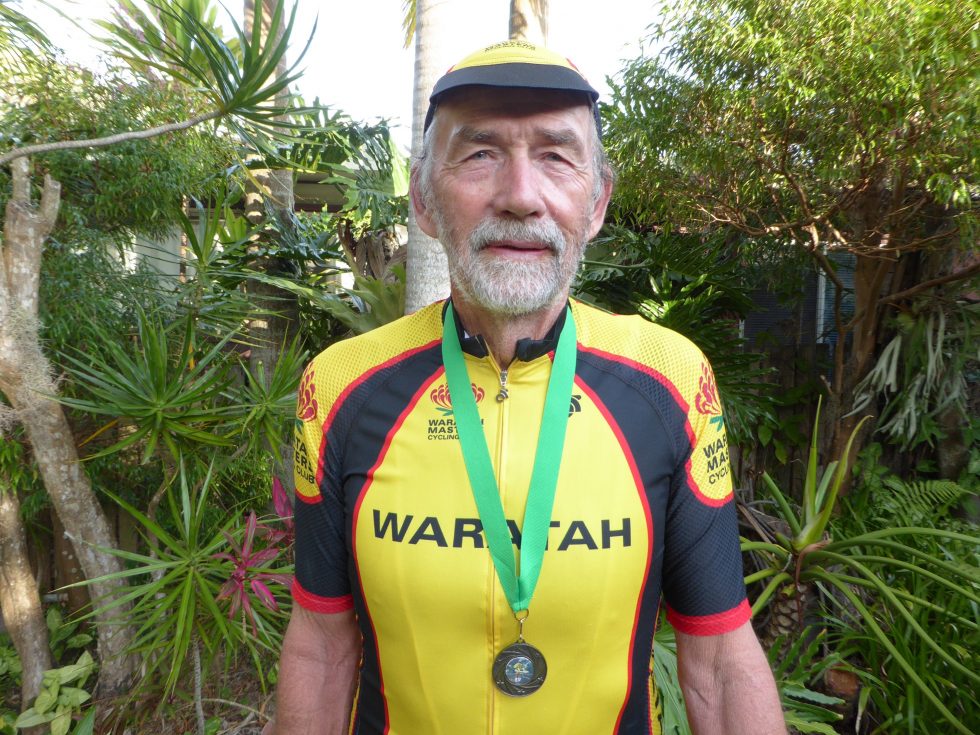 2020 BRIAN COCKBAIN MEMORIAL HANDICAP TIME TRIAL
Changes to cycling due to the Coronavirus pandemic, have meant that I haven't travelled to Sydney to compete in Waratah events. With the latest regional restrictions, a racing bubble has been formed with the clubs at Port Macquarie, Macksville, Coffs Harbour and Grafton. At present, living in Emerald Beach, I am allowed to race with local clubs and have been regularly racing with the Macksville and Coffs Harbour clubs, in older style handicap races. There is no hiding in the bunch on the heavy country roads. Very enjoyable racing.
Each year the Macksville Club holds the Brian Cockbain Memorial Ride Around the River, a Sportive with various lengths up to 85km, that winds through the Nambucca River valley. Unfortunately due to the latest restrictions this event had to be cancelled. Last weekend though, I competed in a Macksville Club race, the Brian Cockbain Memorial Time Trial. Brian was a member of the Macksville Cycle Club and a tireless worker promoting and serving the sporting codes in the Nambucca Valley. He passed away aged 51 years, during a club race. This race in his honour is a Handicap TT, over a 17km out and back course. Competitors start at 1 minute intervals, then at the end your overall time is recorded and your time allowance, based on previous performances, is deducted, giving your corrected time. The person with the lowest time in each category is the winner.
The first 1.5km is a flat run along the river, then changes to undulating climbs up to the turnaround mark. I started at a very fast pace for me. On approaching the hills I thought I had gone out too hard, though once I started to climb I felt great, with a good cadence and rhythm. Soon I was at the turn around and on the way home. The finish line appeared and I was still riding strongly. I had covered the 17km course in 27 minutes and, with my handicap, recorded a time of 24 minutes, a good fast ride on my new set of TWE wheels (thanks Greg!). A time that would stand for the rest of the day and win the medal for the Men's category. A great honour to win such a prestigious event in our district.
Hope you are all well. Every Sunday night I look up the Waratah race results to see how you are all performing. I miss the Waratahs Sunday racing, having a chat, coffee and watching the A and B grade races.
Cheers and stay healthy,
Harry Rourke