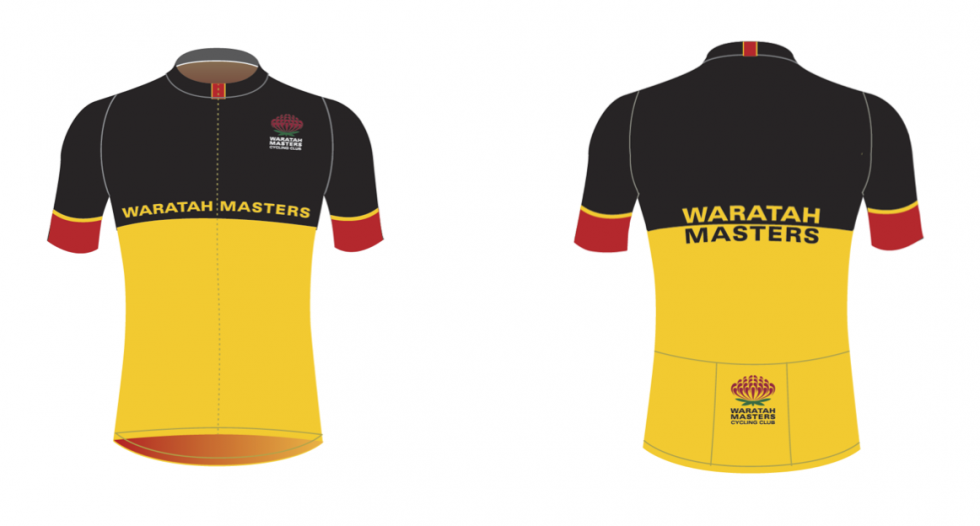 We're pleased to announce that Waratah Masters is releasing a special edition 25th anniversary jersey.
Yes, it's our 25th year. Some of our members can no doubt recall the early days, when we raced at Homebush Bay. Since then, we've expanded our repertoire, while continuing to attract riders from across Sydney and beyond who appreciate the range of racing opportunities we provide and the welcoming atmosphere.
We have a club to be proud of, and this one-off release will be a terrific memento. It's a brand new design that was developed using the feedback that our members gave via the recent survey, and includes a special 25th anniversary commemorative badge.
You can order your jersey now at our team store – see link below. The store will be open for 2 weeks, until 25 August. You do need to get in before the closing date, as once it's closed, production starts.
Attached is some information to assist you with jersey options and sizing. The jersey is available in the Apex, Performance and Tech ranges, as are the nicks, while the gilet is available in Performance and Tech options.
Your jersey should arrive by the end of September, in time to make the most of the warmer weather.
Special Offer for 25 Year Members
To honour members who joined in our inaugural year, 1994, we are offering each of them a jersey free of charge. If you haven't heard from us, we apologise, and invite you to contact the committee to arrange your jersey.