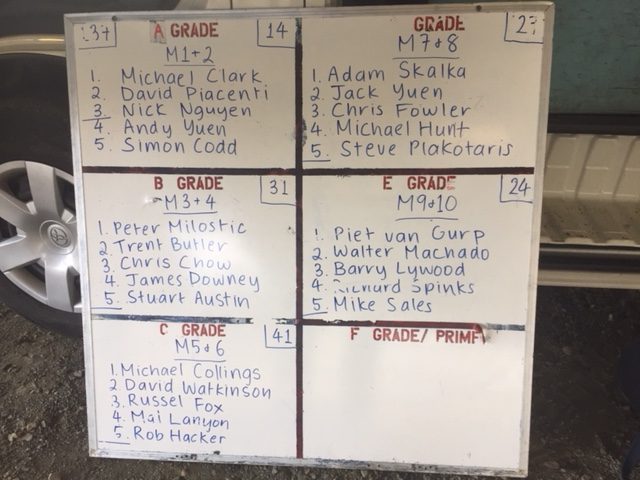 RESULTS OF AGED BASED EVENT – 1 APRIL
The results of the aged based event at Eastern Creek Raceway (SMSP) on 1 April were:
M/W 1 + 2 – 1st Michael Clark, 2nd Davis Piacenti, 3rd Nick Nguyen, 4th Andy Yuen, 5th Simon Codd.
M/W 3 + 4 – 1st Peter Milostic, 2nd Trent Butler, 3rd Chris Chow, 4th James Downey, 5th Stuart Austin.
M/W 5 + 6 – 1st Michael Collings, 2nd David Watkinson, 3rd Russel Fox, 4th Mal Lanyon, 5th Rob Hacker.
M/W 7 + 8 – 1st Adam Skalka, 2nd Jack Yuen, 3rd Chris Fowler, 4th Michael Hunt, 5th Steve Plakotaris.
M/W 9 + 10 – 1st Piet van Gurp, 2nd Walter Machado, 3rd Barry Lywood, 4th Richard Spinks, 5th Mike Sales.
Thanks to all 137 competitors for an enjoyable mornings racing.