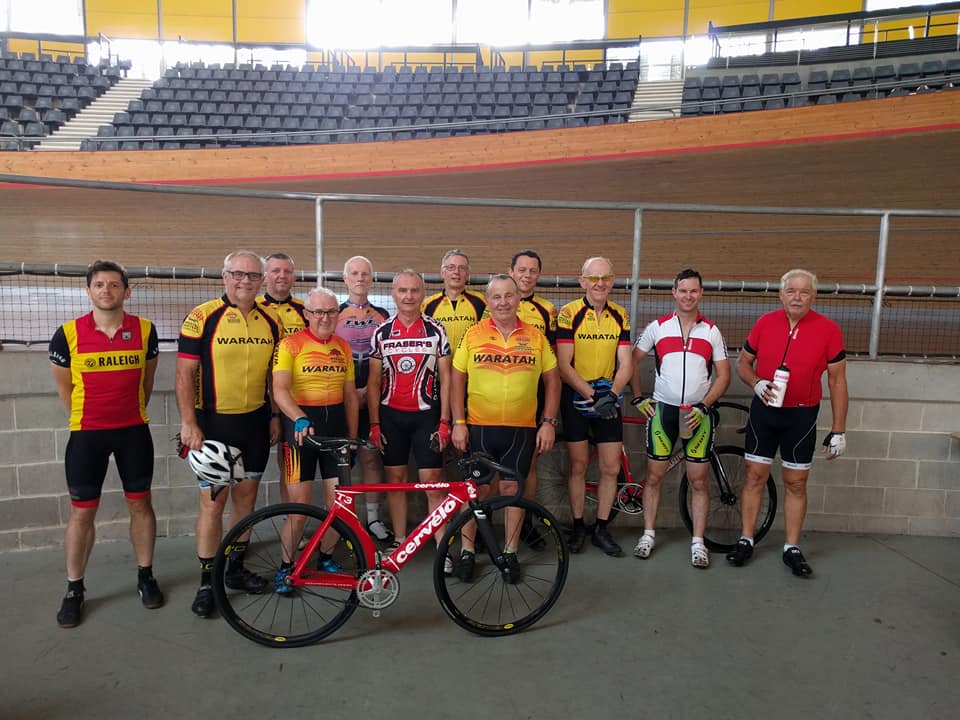 The first Try the Track session was held at the Dunc Gray Velodrome last week with ten riders getting on the track under the guidance of Barrie McLean with the help of Waratahs Terry Freshwater and Stephen Joyce.
Some of us had been on the track before and got a refresher, others were hitting the boards for the first time.  We quickly progressed from riding around on the baseboards to going higher up the banking, finishing off with swapping turns in a five lap race.
This is aimed at getting more members interested in track riding ahead of the club Track Championships to be held on Saturday 10th March at the velodrome, but it is also a great opportunity to introduce more riders to this aspect of the sport.  Once you get the bug, you can join in with the many track events run around Sydney, including regular racing run by Bankstown CC or LACC.  It would be great to see more Waratah representation at these events.
We will run a second Try the Track session on February 7th at 9:30am.  Please contact Stephen Joyce stephen.george.joyce@gmail.com or Terry Freshwater freshwatert@ymail.com if you would like to join in.