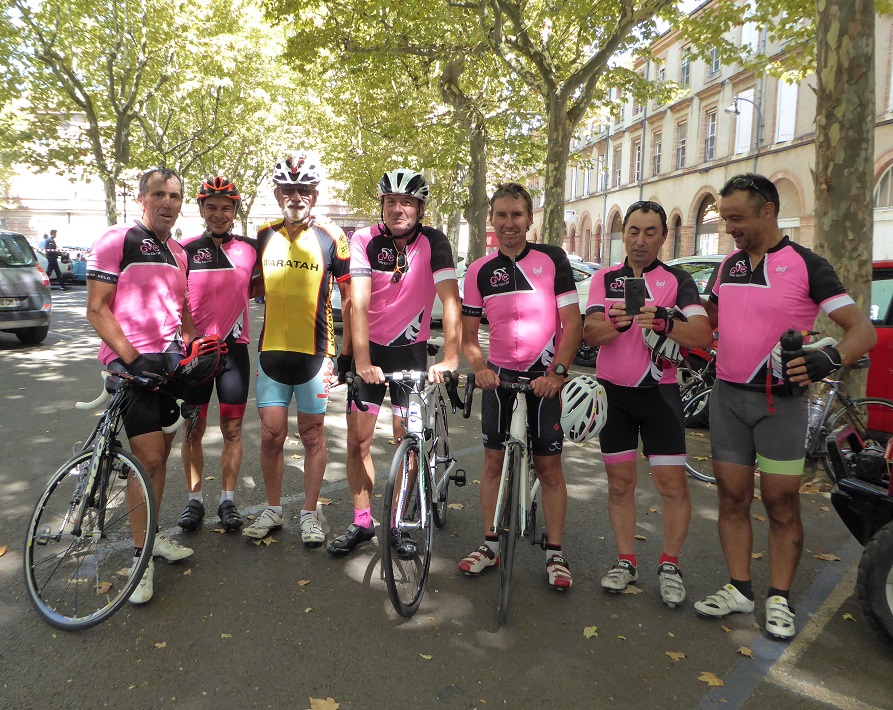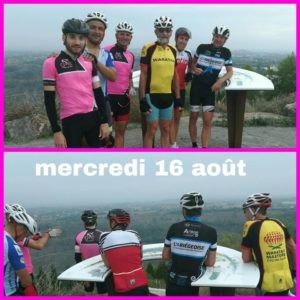 Hi to all at the Waratahs, from Harry Rourke at the UCI Gran Fondo World Championships in Albi, France.
It has been a bit of a journey for me to compete here, but I have made it and am in the last week of my preparations. I thought my chance had ended when I broke my collar bone just before Christmas and the surgeon who inserted a plate in my shoulder said I couldn't ride my bike for 12 weeks. At the end of this period I only had 1 week to train for the Blayney to Bathurst qualifying event. I decided to enter the time trial, but this was a pure hill climb and I finished last by over 2 minutes. This did not give me much confidence for the next day's 110km road race in which I'd have to finish in the top 25% of my age group (Masters 8) to qualify for the championships. I started in the large peleton and it was not long before I was under pressure and yo-yoing on and off of the back of my group. I can remember Dave Jacobs from Marconi Club coming past me in his group, and yelling out words of encouragement. I finally finished and to my amazement I was told unofficially that I had qualified in the last available position (10th). This was confirmed at the UCI tent where I received a medal for qualifying – the best 10th place I've ever had! This started my training program which included, when in Sydney, riding with the great group of Waratah club mates who ride the M7 on Tuesdays and Thursdays. I rode in the Waratah's Sydney crits and participated in several other road races and crits held by other clubs.  I also competed in the Coonabarabran to Gunnedah and Gunnedah to Tamworth races, enjoying both rides and the meal on Saturday night with fellow Waratahs.
Next it was off to Albi in France, arriving on the 6th August. That gave me three weeks to train prior to the road race event. Being in the 65-69 years age group, the road race is 95km, with a number of long climbs and winding downhill descents often on very narrow roads.  Here I started training with the Gaillac Velo Club every Wednesday and Sunday on the hills and climbs around Albi and Gaillac. On the other days I ride parts of the course on my own or with the owner of the gite where my wife and I are staying, near the beautiful village of Castelnau-de-Montmiral.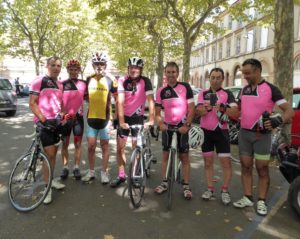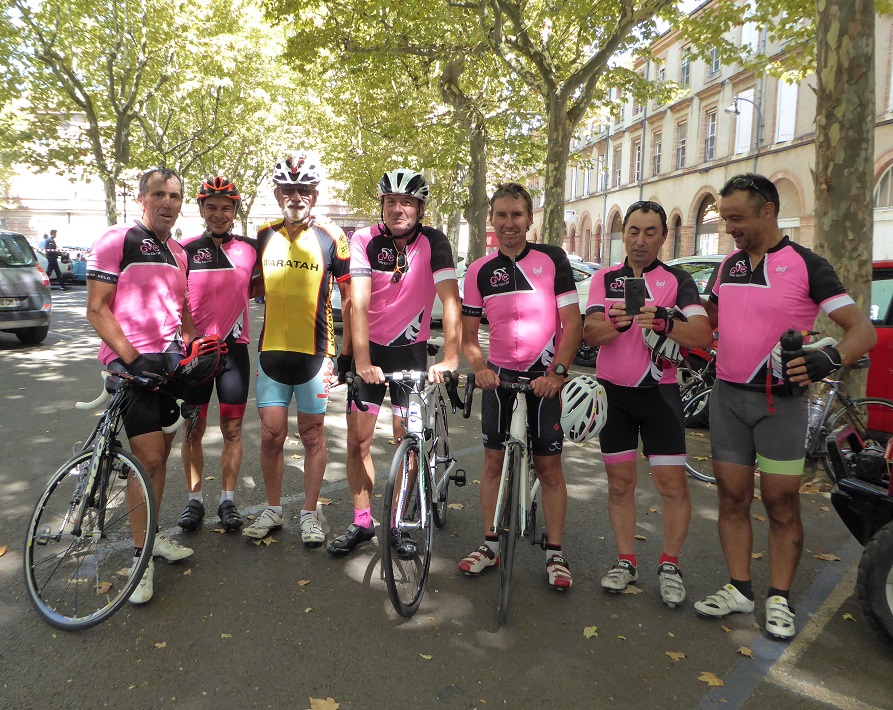 On my last ride with the Gaillac club before the Championships, they made me an honorary member and presented me with one of their club jerseys.  They made me promise to send them a picture of me wearing their jersey while with a kangaroo.  Luckily at home near Coffs Harbour we have lots of kangaroos that frequent the streets and headlands of our village. These riders were a great group of people who train differently to us in a lot of ways, brought about by the terrain, closeness of the villages and French style of riding, which is to attack repeatedly at all cost. Overall I think I have prepared well and am looking forward to the race, with the aim of doing my best.