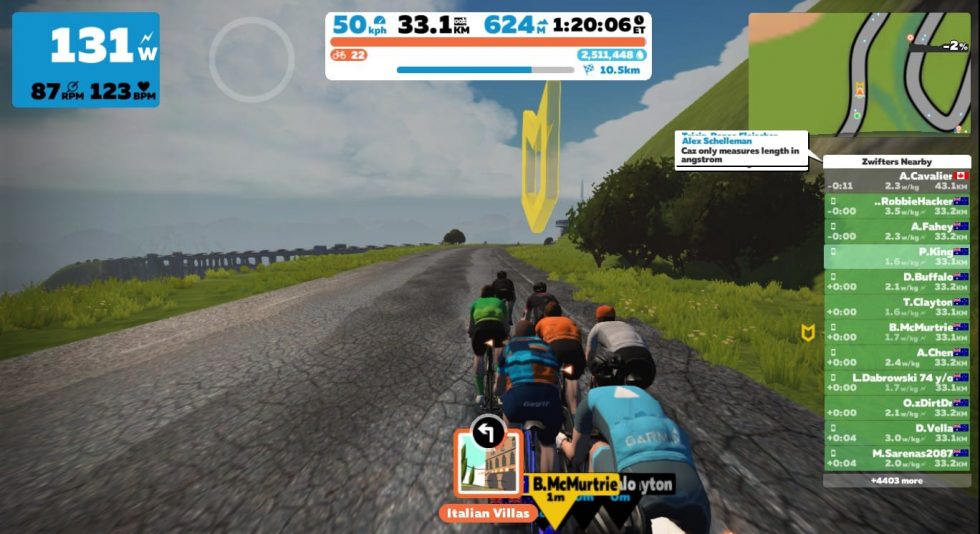 Are you missing Sunday morning races, riding with friends, enjoying the competition and the energy of the bunch? It's not the same being stuck at home or out for a spin with just one riding partner, 1.5 metres away.
Introducing our Sunday Morning E-Bunch Ride
We have launched a weekly bunch ride on Zwift. It's a non-competitive ride, open to all our members and friends.
If you're a Waratah member or have ridden with us, why not jump in and join us?
This Sunday will be a no-drop ride of 90 minutes, starting at 8am.
Instructions are below. If you have questions or need some help, please contact Brett McMurtrie, at velozdirect@gmail.com.
E-Racing
We are also testing a Zwift racing option, again for Sunday mornings. Stay tuned for news.

How to join our Sunday rides
1 Set yourself up on Zwift, if you aren't already using it
2 Follow our virtual riding project manager, Brett McMurtrie, using the Zwift companion app
3 You will receive a ride invitation through the Zwift companion app
4 See this article for more information